Online Classes
VIRTUAL CLASSES FOR ALL LEVELS
Take a class with Fiona online. Ancient philosophies are fused with modern day yoga in these Vinyasa and Yin style classes. Free your mind from stress, stretch, strengthen and nourish your body. Beginners are welcome. Classes typically include breath, movement, mindfulness and meditation.
Book in at least 1 hour before class to receive the link.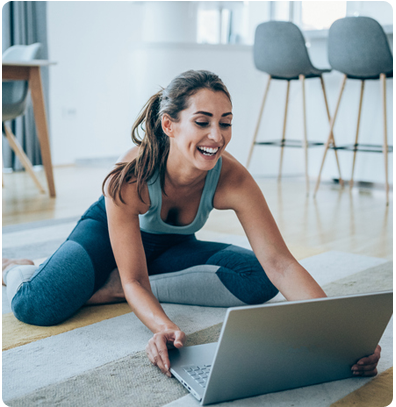 LIVE STREAMED
DYNAMIC FLOW
An athletic yoga class ideal for those who enjoy some intensity in their practice and includes standing poses, arm balances, and postures on the floor that will condition your body and clear your mind, leaving you feeling calm and energised. Designed for regular practitioners..
YIN FLOW
Slow down and turn your focus inward to experience the introspection of Yin Yoga – a quiet floor sequence with longer holds that release tension from your tissues and cultivate a sense of peace and well-being. Yin Flow begins with a slow moving sequence followed by floor poses and is a great way to rejuvenate a tired and tight body if you're always on the go or training hard at the gym. Suitable for all levels.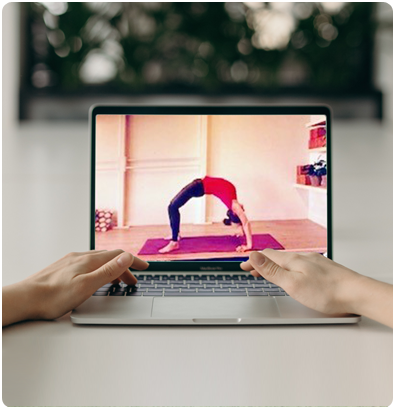 ON-DEMAND
Practice at your own pace and select from a range of yoga classes from 20mins to 75mins that vary in intensity from Athletic Flows to Yin and Meditation. Classes are suitable for all fitness levels.
A variety of yoga, meditation, core and mobility classes to stretch, strengthen and balance your mind and body, anytime, anywhere. Challenge yourself with a Power Yoga practice, release and restore with a Yin stretch, or get the best of both worlds with a blend of Yoga and Meditation. Classes to suit all levels, including beginners. Sessions range from 15mins to 60mins.